89. Akademi (Oscar) Ödülleri'nde Adaylar Belli Oldu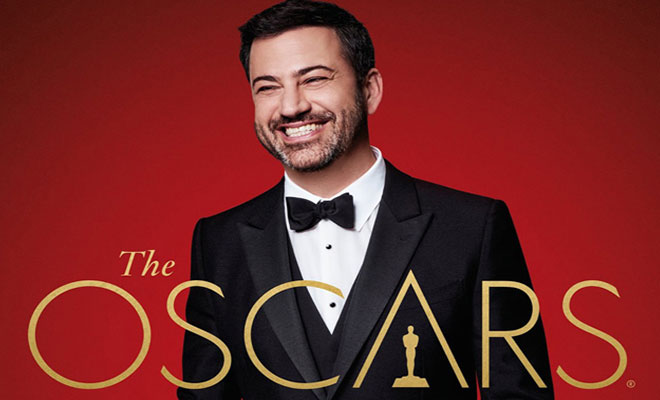 Bu yıl 89. kez gerçekleşecek olan Akademi Ödülleri'nde adaylar belli oldu.
Başrollerini Ryan Gosling ve Emma Stone'un paylaştığı, yönetmen ve senaristliğini ise Damien Chazelle'in üstlendiği 'La La Land' 14 adaylık alarak rekor kırdı ve 'Titanic' ile 'All About Eve'in bulunduğu gruba dahil olmayı başardı. Onu 8'er adaylıkla 'Moonlight' ve 'Arrival' takip etti.
'Hacksaw Ridge' ile 'Lion' 6; 'Manchester by the Sea' 5; 'Fences' ile 'Hell or High Water' 4; 'Hidden Figures' 3; 'Jackie', Kubo and the Two Strings', 'Moana', 'Passengers', 'Fantastic Beasts and Where to Find Them' ve 'A Man Called Ove' da 2'şer adaylık aldı.
Tören
26 Şubat 2017 Pazar
gecesi Jimmy Kimmel'ın sunuculuğunda gerçekleşecek.
İşte Adaylar:
EN İYİ FİLM :

Hell or High Water
Moonlight
EN İYİ YÖNETMEN :

Damien Chazelle | La La Land
Mel Gibson | Hacksaw Ridge
Barry Jenkins | Moonlight
Kenneth Lonergan | Manchester by the Sea
Denis Villeneuve | Arrival
EN İYİ ERKEK OYUNCU :

Casey Affleck | Manchester by the Sea
Andrew Garfield | Hacksaw Ridge
Ryan Gosling | La La Land
Viggo Mortensen | Captain Fantastic
Denzel Washington | Fences
EN İYİ KADIN OYUNCU:

Isabelle Huppert | Elle
Ruth Negga | Loving
Natalie Portman | Jackie
Meryl Streep | Florence Foster Jenkins
Emma Stone | La La Land
EN İYİ YARDIMCI ERKEK OYUNCU :

Mahershala Ali | Moonlight
Jeff Bridges | Hell or High Water
Lucas Hedges | Manchester by the Sea
Dev Patel | Lion
Michael Shannon | Nocturnal Animals
EN İYİ YARDIMCI KADIN OYUNCU :

Viola Davis | Fences
Naomie Harris | Moonlight
Nicole Kidman | Lion
Octavia Spencer | Hidden Figures
Michelle Williams | Manchester by the Sea
EN İYİ ÖZGÜN SENARYO :

20th Century Women | Mike Mills
Hell or High Water | Taylor Sheridan
La La Land | Damien Chazelle
Manchester by the Sea | Kenneth Lonergan
The Lobster | Yorgos Lanthimos & Efthymis Filippou
EN İYİ UYARLAMA SENARYO :

Arrival | Eric Heisserer
Fences | August Wilson
Hidden Figures | Allison Schroeder & Theodore Melfi
Lion | Luke Davies
Moonlight | Barry Jenkins
EN İYİ KURGU :

Arrival | Joe Walker
Hacksaw Ridge | John Gilbert
Hell or High Water | Jake Roberts
La La Land | Tom Cross
Moonlight | Joi McMillon & Nat Sanders
EN İYİ GÖRÜNTÜ YÖNETİMİ :

Arrival | Bradford Young
La La Land | Linus Sandgren
Lion | Greig Fraser
Moonlight | James Laxton
Silence | Rodrigo Prierto
EN İYİ PRODÜKSİYON TASARIMI :

Arrival | Patrice Vermette & Paul Hotte
Fantastic Beasts and Where to Find Them | Stuart Craig & Anna Pinnock
Hail, Caesar! | Jess Gonchor & Nancy Haigh
La La Land | David & Sandy Reynolds-Wasco
Passengers | Guy Hendrix Dyas & Gene Serdena
EN İYİ KOSTÜM TASARIMI :

Allied | Joanna Johnston
Fantastic Beasts and Where to Find Them | Colleen Atwood
Florence Foster Jenkins | Consolata Boyle
Jackie | Madeline Fontaine
La La Land | Mary Zophres
EN İYİ ÖZGÜN MÜZİK :

Jackie | Mica Levi
La La Land | Justin Hurtwiz
Lion | Volker Bertelmann & Dustin O'Halloran
Moonlight | Nicholas Britell
Passengers | Thomas Newman
EN İYİ MAKYAJ & SAÇ TASARIMI :

A Man Called Ove
Star Trek Beyond
Suicide Squad
EN İYİ ÖZGÜN ŞARKI :

'Audition' (The Fools Who Dream) | La La Land
'Can't Stop the Feeling' | Trolls
'City of Stars' | La La Land
'The Empty Chair' | Jim: The James Foley Story
'How Far I'll Go' | Moana
EN İYİ ANİMASYON :

Kubo and the Two Strings
Moana
My Life as a Zucchini
The Red Turtle
Zootopia
EN İYİ YABANCI FİLM :

A Man Called Ove (İsveç)
Land of Mine (Danimarka)
The Salesman (İran)
Tanna (Avustralya)
Toni Erdmann (Almanya)
EN İYİ GÖRSEL EFEKT :

Deepwater Horizon
Doctor Strange
The Jungle Book
Kubo and the Two Strings
Rogue One: A Star Wars Story
EN İYİ SES KURGUSU :

Arrival
Deepwater Horizon
Hacksaw Ridge
La La Land
Sully
EN İYİ SES MİKSAJI :
Arrival
Hacksaw Ridge
La La Land
Rogue One: A Star Wars Story
13 Hours: The Secret Soldiers of Benghazi
EN İYİ BELGESEL :

Fire at Sea
I Am Not Your Negro
Life, Animated
O.J.: Made In America
13th
EN İYİ KISA FİLM :

Ennemis Intérieurs
La Femme et le TGV
Mindenki (Sing)
Silent Nights
Timecode
EN İYİ KISA ANİMASYON :

Blind Vaysha
Borrowed Time
Pear Cider and Cigarattes
Pearl
Piper
EN İYİ KISA BELGESEL:

Extremis
4.1 Miles
Joe's Violin
Watani: My Homeland
The White Helmes